M12 Panel mount Connector
M12 Panel mount Connector male socket behind with M12 thread lock plate 2-pin 3-pin 4-pin 5-pin 8-pin
M12 board-side plug with wire-type pin, pin number 2, 3, 4, 5, 6, 8, 12 optional, and A code and B code two M12 connector optional.Xime Connector Technology is a professional manufacturer of industrial sensor waterproof connectors M5,M8,M9,M12,M16,M23,providing threaded waterproof connectors,m12 adapter,electronic harness design and development,2D 3D design services,solar panel cable,solar connection,solar connector,Medical plugs equipment connector,military equipment waterproof box,car wiring harness,etc.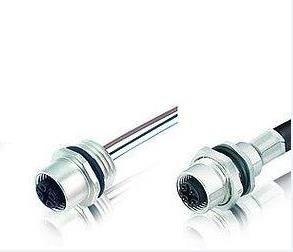 M12 Panel mount Connector extension cord extension 3 PIN IP67 waterproof connector
This is the M12 extension cord extension cord, 3 PIN IP67 waterproof connector, which can be applied with strict industrial environment. The 90-degree Angle is the type M12 connecting line waterproof class IP67/IP68
The outer material of the M12 Panel mount Connector can be PVC, PUR or TPE. All materials comply with RoHS, SGS environmental requirements. Some cables conform to UL certification. The head touch points have 4 holes, 5 holes, 6 bits, 8 bits and 12 bits.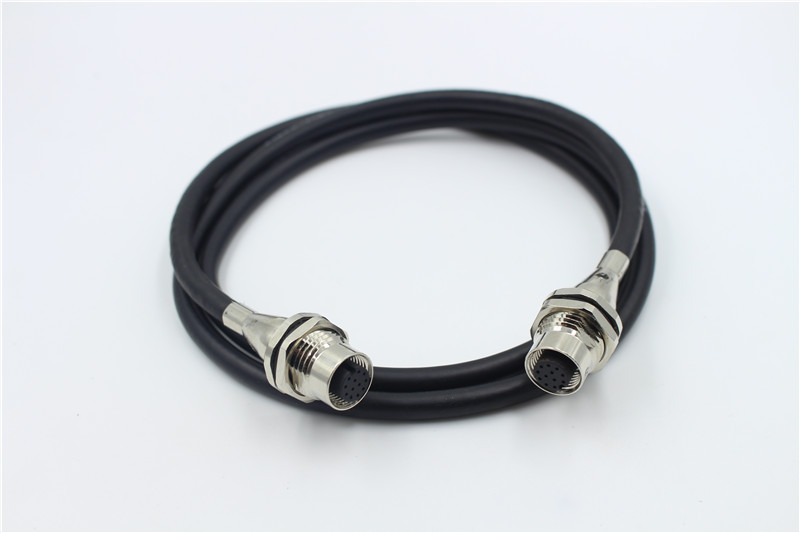 General information :M12 Panel mount Connector
| | |
| --- | --- |
| Standard: | IEC 61076-2-101 |
| Ambient temperature: | -20℃ ~ +80℃ |
| Connector insert: | TPU |
| Connector contacts: | Brass with gold plated |
| Connector over-molding: | TPU |
| Coupling nut/screw: | Zinc alloy with nickel plated |
| Insulation resistance: | ≥100MΩ |
| Contact resistance: | ≤5mΩ |
| Shielding: | optional |
| IP rating: | IP67/IP69K in locked condition |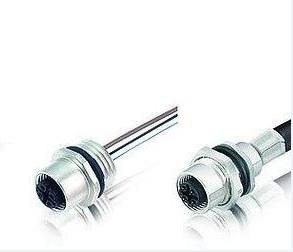 M12 Panel mount Connector, combining characteristics of power line and data line, is to reduce the parking area and reduce the cost of installation and is suitable for automatic process control and industrial application, automation equipment, electronic equipment, electronic instrumentation, sensors, commercial transportation, and military/aerospace applications.
With 4/5/8 contacts, the current of 4A per contact can be carried. The injection molding technology used in the product ensures the perfect rated IP67 seal and provides reliable stress-relieving ability.
M12 Panel mount Connector according to the shape: round electric connectors (M12 connector, M8 connector), rectangular electrical connector (overload connector).
The main products of M12 Panel mount Connector are cable and without cable. Cable length can be customized according to user's requirement.

name

format

size

date

download