M8 cables, also known assensor connector, is divided into two types of connector with cable and without cable, M8 connector cable outlet has two types of 4-6 and 6-10 optional.The length of the cable has 1 m, 2 m, 5 m and 10 m.
M8 connectors have male and female and male connector with needles, female connector with contact holes, adopted screw connection, enclosure protection class is IP67, at the same time, it is also classified by straight head and elbow.
M8 cables has been widely used in outdoor light boxes, construction machinery, iron and steel production equipment, power equipment, mining machinery, ship machinery, automotive equipment, automatic production equipment, temperature sensor, hydraulic machine, sensor, electromagnetic valve, instruments and meters, pressure transmitter, etc.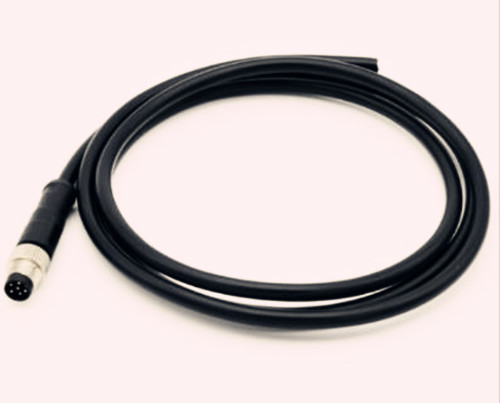 General information:
M8 cables
Standard:
IEC 61076-2-104
Ambient temperature:
-25℃ ~ +90℃
Connector insert:
TPU
Connector contacts:
Brass with gold plated
Coupling nut/screw:
Brass with nickel plated
Seal/O-ring:
Epoxy resin/FKM
Insulation resistance:
≥100MΩ
Contact resistance:
≤5mΩ
Shielding:
optional
IP rating:
IP67 in locked condition
Electrical data
core number
type
Rated current
Rated voltage
Conductor specification
wire jacket
Wire length-tail treatment
A/C
D/C
AWG
mm²
03 pins
3A
60V
60V
24
0.25
PUR/PVC
PVC
Customized
04 pins
3A
30V
30V
24
0.25
PUR/PVC
PVC
05 pins
3A
30V
30V
24
0.25
PUR/PVC
PVC
06 pins
1A
30V
30V
26
0.14
PUR/PVC
PVC
08 pins
1A
30V
30V
26
0.14
PUR/PVC
PVC
M8 cables connector female head assembly plastic shell A code 4 stitches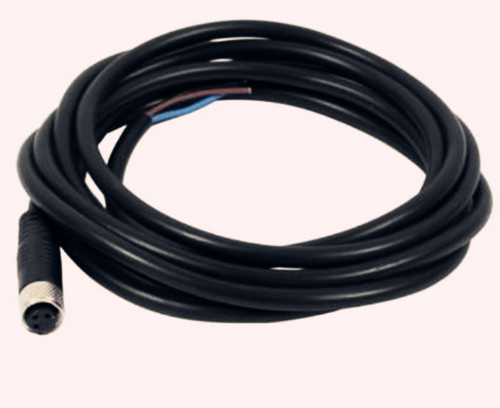 This is the female head connector which can be installed on the M8 site. The shell is made of plastic, and the waterproof grade reaches IP 67. There are 3 holes, 4 holes and 5 holes of M8 connector. M8 packaged with block 4 male head connector stainless steel shell three needle five needle, the product with a shield for the M8 packaged male head connector, user stainless steel shell, suitable for use in a complex electromagnetic environment. Waterproof class meets IP 67 standard. The M8 cables female head connector has an anti-electromagnetic shielding stainless steel case, and the M8 modular master connector has a stainless steel enclosure with an electromagnetic shielding, which can be applied to the complex factory of electromagnetic environment. Provide reliable guarantee for the normal operation of the equipment. The M8 live connector 3 pin 4 pin screw terminal, M8 field wiring common head connector is widely used in automatic sensor connection, which is convenient to install in the factory. The M8 connector 3P 4P terminal can be installed on site
This kind of M8 connector is suitable for the customer's own site installation, he has the terminal to connect the terminal, convenient site assembly.
Electrical data
core number
type
Rated current
Rated voltage
Conductor specification
wire jacket
Wire length-tail treatment
A/C
D/C
AWG
mm²
03 pins
3A
60V
60V
24
0.25
PUR/PVC
PVC
Customized
04 pins
3A
30V
30V
24
0.25
PUR/PVC
PVC
05 pins
3A
30V
30V
24
0.25
PUR/PVC
PVC
06 pins
1A
30V
30V
26
0.14
PUR/PVC
PVC
08 pins
1A
30V
30V
26
0.14
PUR/PVC
PVC