M12 connector circular hybrid technology with shielded connector and cable assembly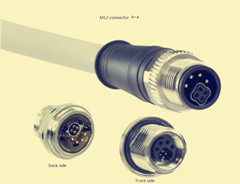 Cat 5E data speed and power (up to 12.0a) are used in M12 environmental seal profile
The M12 circular hybrid technology connector with IP67 seal has innovative surround shield, which can interconnect CAT5e Ethernet speed and power line, so as to ensure excellent signal integrity and best performance. Meanwhile, the circular hybrid technology connector reduces strict wiring requirements and installation costs in industrial applications, and provides highly reliable products compared with similar products.
Two overlapping metal tubes allow the signal to pass through the connector without crosstalk and EMI (electromagnetic interference).
The 8-pole (4 + Cht4) connector has two CAT5e Ethernet data lines and four power lines, which can carry up to 6.0A power lines. In the 6-pole (4 + 2) format, the transmission power of two CAT5e Ethernet data lines and two power lines is up to 10.0a. Integrating power and data lines in one connector reduces cabling requirements and reduces installation time and associated costs. The sealed circular hybrid technology connector system is suitable for, but not limited to, industrial process and automation control applications, HVAC control systems, telecommunications infrastructure, and base stations. Circular hybrid technology with shielded connectors and wire banks is also suitable for many other harsh applications that require power and data lines to be concentrated in one device.

Technology Advantage
CAT5e Ethernet performance shielded cable can be realized
Optimal signal performance without system noise
Fully shielded CAT5e 4-pin array with fully wrapped metal tube shield
Best signal integrity and performance
M12 clad male to male circular hybrid technology cable connector is adopted for power line
Ensure the connection reaches IP67 sealing level
Perform stress relief function
CAT5e Ethernet data cable and power cable, one connector can carry 6.0A (8-pole) or 10.0a (6-pole)
No separate data and power cabling required
Reduced installation time and related costs
IP67 sealed interface
Reliable connection in severe industrial environment
Nickel plated brass wire connection nut and socket housing
Corrosion resistant hardware ensures compatibility with demanding environments
Technology Advantage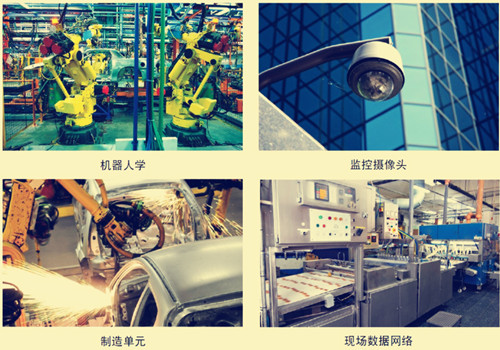 CAT5e Ethernet performance shielded cable can be realized
Optimal signal performance without system noise
Fully shielded CAT5e 4-pin array with fully wrapped metal tube shield
Best signal integrity and performance
M12 clad male to male circular hybrid technology cable connector is adopted for power line
Ensure the connection reaches IP67 sealing level
Perform stress relief function
CAT5e Ethernet data cable and power cable, one connector can carry 6.0A (8-pole) or 10.0a (6-pole)
No separate data and power cabling required
Reduced installation time and related costs
IP67 sealed interface
Reliable connection in severe industrial environment
Nickel plated brass wire connection nut and socket housing
Corrosion resistant hardware ensures compatibility with demanding environments