M12 metal circular waterproof X coding connector is installed by pressing on site. It is a Gigabit Ethernet threaded connector conforming to IEC 61076-2-109. The highest transmission rate can reach 10GB/s. With the strategy of "Industrial 4.0", computer technology, communication technology and IT technology have penetrated into the field of industrial control. The main performance is field bus technology, based on PC technology and industrial Ethernet technology. Industrial Fieldbus technology, especially one of the wide applications of Ethernet technology, has brought profound changes to automation technology.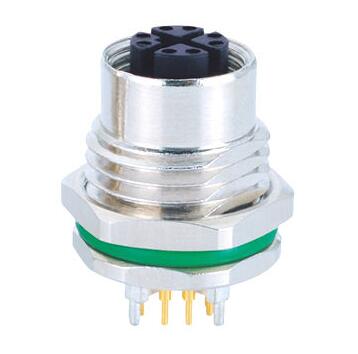 M12 waterproof circular connector is widely used in various industrial fields. D-coding is mainly used in industrial Ethernet as data transmission. However, because the D-type code connector has only a 100 MHz connector, the transmission rate is relatively low, and it is increasingly unable to meet the current needs. Therefore, it is necessary to develop higher transmission rate connectors to replace the existing M12 D connectors. M12 X connector is a Gigabit Ethernet threaded connector conforming to IEC 61076-2-109. The maximum transmission rate can reach 10GB/s. The connector has high mechanical and electrical strength and is very suitable for use in harsh industrial environment. In the plug-in state, it is also suitable for IP67 anti-pollution water. Excellent 360 degree shielding ensures efficient EMC immunity and safe and reliable connection, and achieves fault-free data transmission. Ximeconn has formally integrated the X-coded M12 waterproof plug connector into its wiring manual.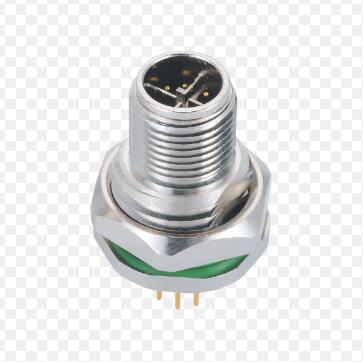 Single-ended and dual-ended options, including RJ45 cable components


Provide men and women, straight and 90-degree configurations


Temperature ranges from - 40 degrees Celsius to + 80 degrees Celsius


Designed sockets for traditional threaded connections to ensure reliable matching


100% factory testing


RJ45 connector is the most widely used connection technology in Ethernet system. However, M12 connectors are best suited for Ethernet networks that must meet the protection level IP67 or 68.


Since both connectors provide five types of compliance, our two-terminal cable assembly provides you with IP68 protection for Remke M12 micro-link forming connectors and compact design for RJ45 connectors for horizontal or vertical multi-port connections.


TPE cable has three times the low temperature flexibility of wear-resistant sheath, solvent resistance, chemical and fuel performance is better than ordinary PVC.


The application of M12 Ethernet connector includes manufacturing, process control, factory automation, etc.