Electric power industry Learn from the lapping method Copper aluminum busbar connector transition plate shall be used
1) Copper aluminum transition plate shall be used, and the copper end shall be tinned. Copper aluminum connecting pipe can be used when connecting copper cable and aluminum cable, copper aluminum terminal can be used when connecting copper cable and aluminum wire, and the copper end shall be tinned. Why should tin be enamelled at the copper end? This is because: first, aluminum conductor can't be enamelled manually because of oxidation in a very short time; second, the standard electrode potential of tin is -0.14v. After the copper end is coated with tin, the overlap of copper aluminum conductor is mainly the contact between aluminum and tin. The potential difference between the two is much smaller than that between copper and aluminum, which effectively prevents the electrochemical corrosion of aluminum conductor at the junction.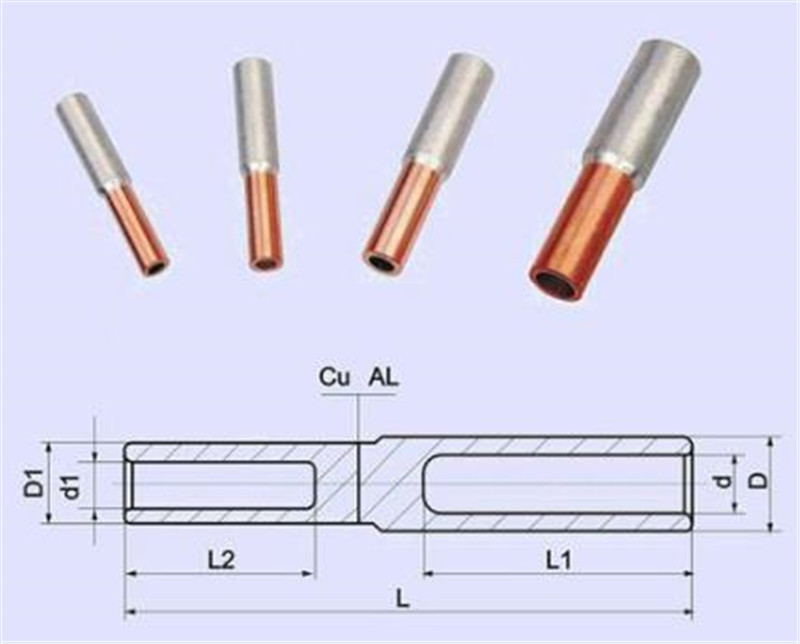 2) After the metal oxide layer is removed from the connection of the metal conductor, a layer of 0.2mm thick conductive paste (electric compound grease) can be coated on the contact surface to reduce the contact resistance at the connection and the joint heating. Electric power grease is nontoxic, odorless, pollution-free, mildew free, does not leak at high temperature of 200 ℃, does not solidify at - 60 ℃, does not oxidize, and has good chemical stability. Conductive paste is not a paste with high conductivity, on the contrary, it has high resistivity, because it is a paste made of metal powder and organic grease. After being coated with electric grease, the contact surface can be filled up with a large number of gaps observed under the microscope, so that the contact surface can be changed from a small number of point contact to face contact, and more conductive tunnels can be formed under the action of electromagnetic field, that is, tunnel effect. This not only greatly improves the conductivity of the contact surface, but also seals the immersion of oxygen, moisture and impurities in the air, so that the connection point of the conductor can maintain good conductivity in long-term operation. The properties of conductive paste are shown in the figure below. Feel it.